DESCRIPTION
Details
Rack Cases is a kind of case that gives best protection to your racks, mixers and any other equipment with rack rails. You can use your equipments in the rack cases. Be moved between locations, or frequently thrown around by airport baggage-handling personnel. A large number of varying-sized rack cases can be built to outfit the needs of an entire touring production company, or custom designed individually for a specific industry or product. It have arrived the quality of ATA 300 Category. So our Rack Cases are very strong.
The rack case is a popular solution designed for clients that hold their instruments with portability. And its attractive point is along with table and drawer. It brings much convenience to users to place or display their products.
A rack case offers the same basic functionality as a rack or wall case, while also offering a safe and secure way to transport audio gear from one location to the next. Using a rack case for audio equipment makes it so all of the most important pieces of an audio setup can be moved from location to location easily and safely, while inside an insolated and well-protected case.
Rack case is one of the main products of Rack in the Case ltd. From the simple rack case to the hard-core shock mount, whether amp rack case, ata combo rack, effect rack case, slant rack case or shock mount amp rack case, we have the case to suit your quality and capacity needs. We will gladly custom build a case to fit your transport needs.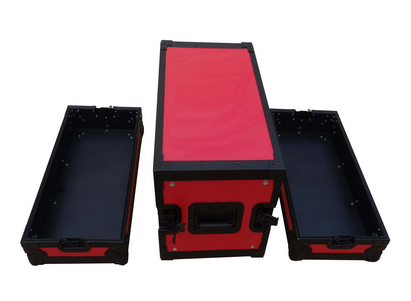 Place of Origin: Guangdong, China (Mainland)
Model Number: RK- rack case
Material: Aluminum + Plywood
Accessories: Hardware/Alumunium/Foam
color: black or customize
Usage: Transportation/Storage/Audio Show/Exhibition
Plywood: 7mm,9mm,12mm,15mm
usage: Transportation/Storage/Audio Show
Fire-proof & Water-proof: Yes
1. Beefy, Stackable Ball Corners
2. Double Anchor Industrial Rivets
3. Recessed, Industrial Grade Latches
4. Recessed, Industrial Grade Handle
5. Industrial Grade Rubber Feet
6. Premium 3/8inch Vinyl Laminated Plywood
7. Tongue and Groove Locking Fit
Packaging Details: carton packing
Delivery Detail:7-15days after confimation of the order
RK is one of the worlds leading manufacturers of flight cases and other entertainment equipments. All of our products have passed the inspection of professional organizations and we have also won many certificates, such as TUV certificate,ISO certificate,load-bearing safety certificate and so on. With its practical patent, RKis the exclusively appointed supplier of flight cases and other equipments for the MISS SUPER WORLD beauty contest.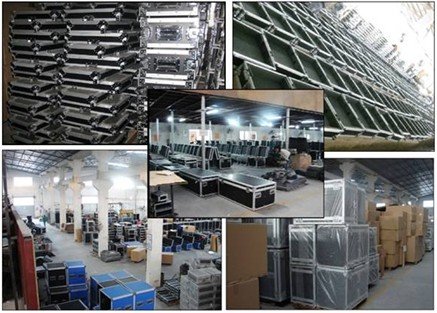 We have been designing and manufacturing performance equipment especially flight case ,Pipe and drape, truss ,stage for near 20 years. Our leading design teams and strict quality control systems ensure each product from RK is reliable and ideal deals.
standard cases can be finished within 7days and those custom-made within 8 days.
We have our own factory and massive production line. This ensures that we can procure all materials at much lower price than our competitors.
To top