Aluminum Portable Pipe and Drape for Wedding Decoration, Show Events
Aluminum Portable Pipe and Drape for

Wedding Decoration, Show Events
Material: Drape- flame resistant velvet/flax tow/pleuche
Pipe-Alumunium+Hardware Accessories.
Size: Customized;
Color: Black/White/Customized;
Weight: Optional;
Assembly and Dimension: Our Standard of a unit pipe and drape is two pillars, oen crossbar, two basements and one drape.The area of drape will be max height and max wodth;
Model Type of Pillar: RK-TS812, 8' -12 ' Adjustable Upright;
Model Type of Corssbar: RK-TDS47, 2 ' -3 ' TDS(stops at 5&6 ' );
Model Type of Basement: RKPDB4040, 400*400*5mm .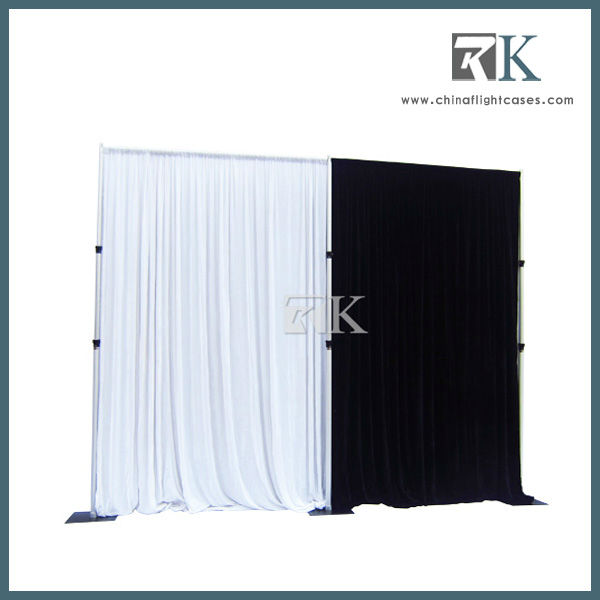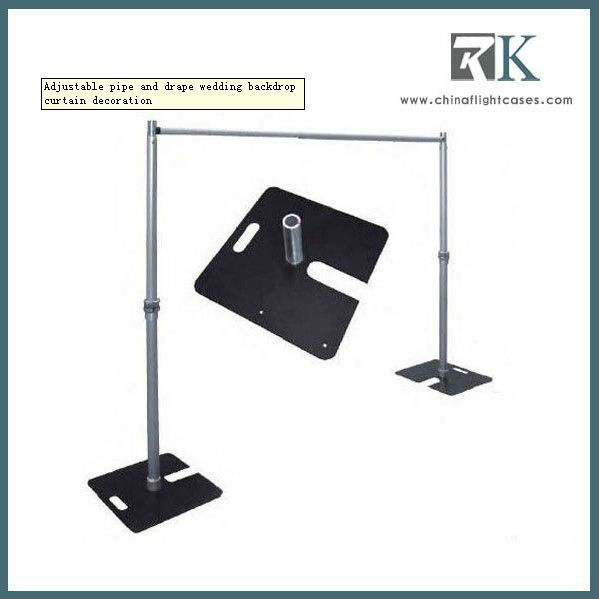 RK Pipe & Drape Projects





* Welcome to contact us with your detailed inquiry, you will be replied within 24 hours.
* You are promised to obtain the best quality, price and service.
* We'd like to provide samples for your confirm.


Vincent Yang
Tel: +86-0755-82513929
Fax: +86-0755-25322790
Mobile: +86-15019207852
WhatsApp/Viber: +8615019207852
E_mail: sales03(AT)flightinthecases.com