China Factory Aluminum Backdrop Stand Pipe Drape For Wedding
China Factory Aluminum Backdrop Stand





Pipe Drape For Wedding

Material: Drape- flame resistant velvet/flax tow/pleuche
Pipe-Alumunium+Hardware Accessories.
Size: Customized;
Color: Black/White/Customized;
Weight: Optional;
Assembly and Dimension: Our Standard of a unit pipe and drape is two pillars, oen crossbar, two basements and one drape.The area of drape will be max height and max wodth;
Model Type of Pillar: RK-TS812, 8' -12 ' Adjustable Upright;
Model Type of Corssbar: RK-TDS47, 2 ' -3 ' TDS(stops at 5&6 ' );
Model Type of Basement: RKPDB4040, 400*400*5mm .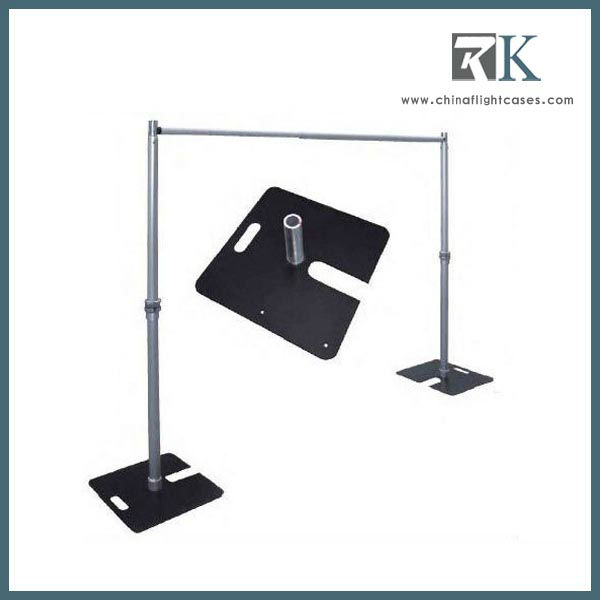 1.Upright pipe and hardware accessories
Uprights are usually manufactured from aluminum that is usually lightweight and compact-resist.Uprights and bases are connected to make the structure stand up.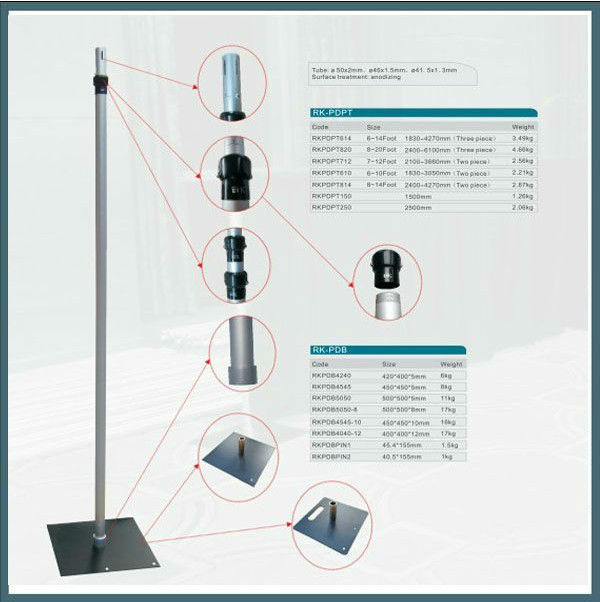 2.Adjustable crossbar
Cross bars are what connect different uprights and drapes. These parts can be either standard sized or telescopic. Usually, the standard sized can be used to support drape ranges from 1' to 10', while the telescopic type can be much longer.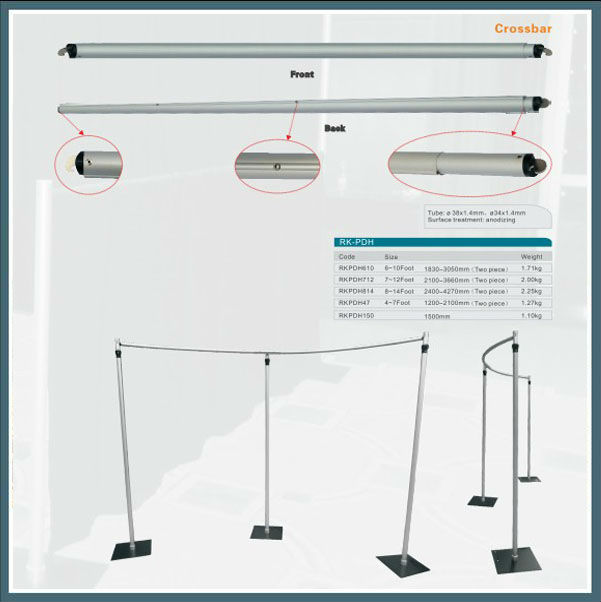 * Welcome to contact us with your detailed inquiry, you will be replied within 24 hours.
* You are promised to obtain the best quality, price and service.
* We'd like to provide samples for your confirm.

Vincent Yang


Mobile: +86-15019207852
WhatsApp/Viber: +8615019207852
E_mail: sales03@flightinthecases.com