China Factory Customized Wedding Backdrop Design
Material: Drape- flame resistant velvet/flax tow/pleuche
Pipe-Alumunium+Hardware Accessories.
Size: Customized;
Color: Black/White/Customized;
Weight: Optional;
Assembly and Dimension: Our Standard of a unit pipe and drape is two pillars, oen crossbar, two basements and one drape.The area of drape will be max height and max wodth;
Model Type of Pillar: RK-TS812, 8' -12 ' Adjustable Upright;
Model Type of Corssbar: RK-TDS47, 2 ' -3 ' TDS(stops at 5&6 ' );
Model Type of Basement: RKPDB4040, 400*400*5mm .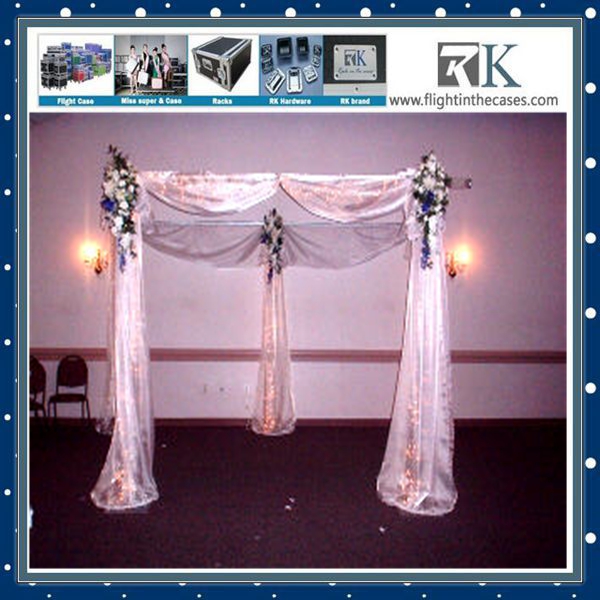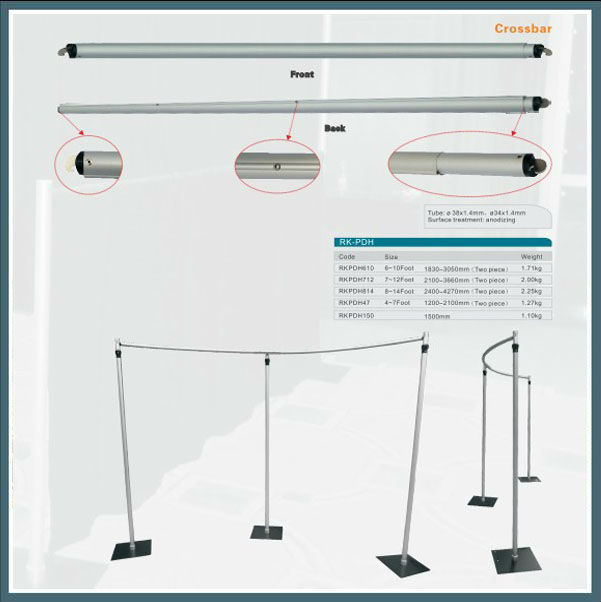 * Freestanding system;
* Durable and rust resistant;
* Modular system;
* Easy to install, can be assembled in minutes;
* Virtually unlimited size or configuration;
* Creates theatre-like appearance;
* No extra tools required;
* Drapes can be supplied to size;
* Easy for carry with special designed hand bags;
* Custom height is available;
* Upright,cross bar,bases and other pipe sections can be sold separately.
Vincent Yang

Mobile: +86-15019207852
WhatsApp/Viber: +8615019207852
E_mail: sales03(AT)flightinthecases.com