Wholesale Portable Dance Floor For Wedding Compaign
Wholesale Portable Black and White Dance Floor




1.A black and white dance floors can look simply stunning;


2.They are understandably popular, especially in a blacked out space with twinkling starcloth lining. Coloured lighting washing over the floor is another option. The effect is dramatic and exciting;




3.The black and white dance floor is made up from interlocking panels so it can be sized to fit a space. A ramped aluminium frame smooths the edges of the floor. Covered with polished high traffic varnish for a shiny, slip-resistent finish.
Available Size:
2'*2'(610mm*610mm*30mm);
3'*3'(915mm*915mm*30mm);
4'*4'(1220mm*1220mm*30mm).
Indoor/Outdoor Dance Floor Ratio:
12′ x 12′ Dance Floor (approx. 45 people);
15′ x 15′ Dance Floor (approx. 65 people);
18′ x 18′ Dance Floor (approx. 80 people);
20′ x 20′ Dance Floor (approx. 110 people).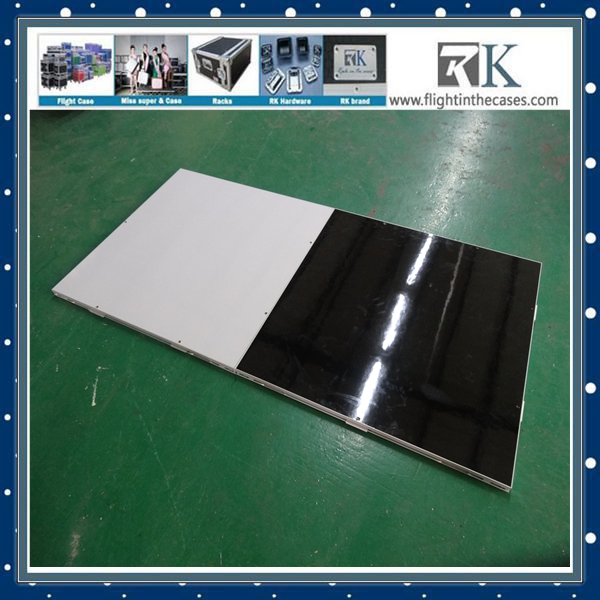 Mr Vincent
Mobile: +86-15019207852
WhatsApp/Viber: +8615019207852
E_mail: sales03@flightinthecases.com