Heavy Duty Cable Covers Ramp
RK

Heavy Duty Cable Covers Ramp
Heavy duty Cable Guards protect electrical cables and hoses in an outdoor setting reducing tripping points for traffic and reducing electrical shock risks when cables and hoses are exposed to the outdoor elements.
Cable Ramps are the required safety tool to prevent these accidents and will allow continued safe passage. These lightweight guards are designed for heavy duty usage.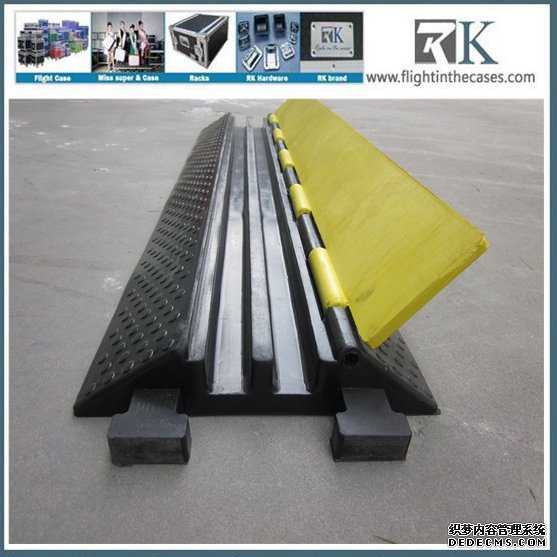 2 Channels Cable Ramp
1.Dimensions : 1000mm long x 250mm wide x 50mm high;
3.Channel Size: 2 Channels each 30mm x 30mm;
4.Weight Loading: NATA laboratory Tested to 4T per tyre for 5 minutes;
5.Connecting System: Integrated Male-Female allowing any ;6.Length to be Achieved;
8.Patented 5 bar tread surface provides maximum traction;
9.Inbuilt carry handle makes it easier to carry one unit in each hand;
11.Uses hinged lid to make adding/changing cables very quick and easy;
12.Very low profile design decreases trip risk significantly compared to other higher profile products;
13.Perfect for covering 2 x 3 phase cables or a couple of hoses without having to employ a larger ramp.
Mr Vincent
WhatsApp/Viber: +8615019207852
E_mail: sales03@flightinthecases.com