Road Case Promotion Utility Trunk Protecting your equipment
The road can be a dangerous place for your equipment if it's not properly stored and protected between gigs. Simply moving your gear from the stage to your mode of transportation and back can be as important as setting it up properly. That's why the aptly named
Road Ready Half Size Utility Trunk
is a great solution for the seasoned veteran on the multi-semi tour or the newbies driving their own van on their first tour. This Road Ready case which meets a ATA 300 rating, is like an insurance policy for your gear against road rash.
This Half Size trunk includes some of the best of Road Ready's product features:
The 3-1/2" heavy duty casters have an integral locking brake which give your back a break.
Double anchor industrial rivets secure all hardware for maximum durability and help them survive the abuse of getting banged around during loading and unloading.
Beefy, stackable chrome ball corners with a 3-prong, 6-rivet industrial anchor design provide protection against getting slammed against walls, other trunks, being dropped, or anything else.
"Quick-Fit" industrial hinges allow easy removal, while providing secure latching. This makes getting in and out of your gigs and getting your gear in and out will be a simple and fast process.
The recessed chrome, bi-position butterfly latches are industrial grade, with 10-rivet anchor construction. These puppies are built like a safe.
The recessed chrome, spring-loaded handles are retractable, so they stay out of your way when not in use. They have heavy-duty rubber grips to prevent white knuckles and blisters when dealing with the heaviest loads.
The case is made of rugged premium 3/8" vinyl laminated plywood with a tongue-in-groove locking fit. It's structurally strong and built to resist damage, able to resist a pounding.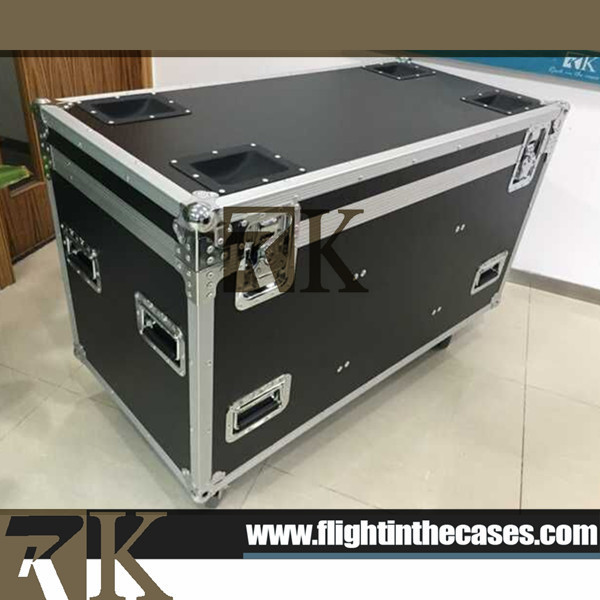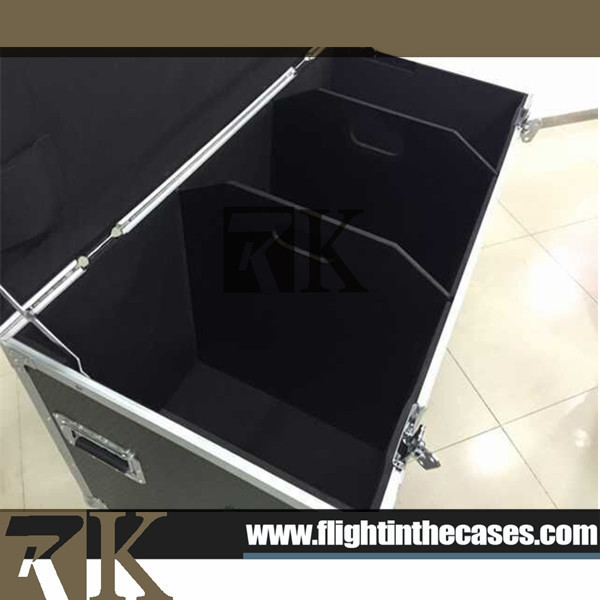 promotion utility trunk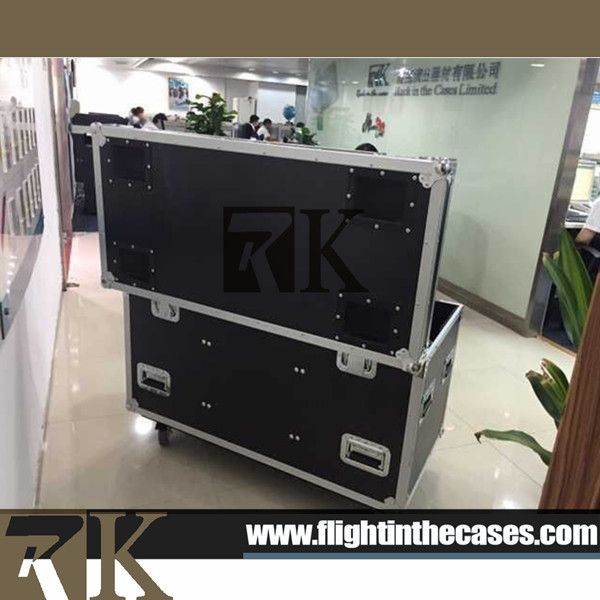 promotion utility trunk