RK Hot Sale stage easy carry outdoor & indoor event stage
RK smart stage outdoor & indoor event stage can be designed for any size or type of venue. Our 17 years on the road brought the hands on experience built into Smart stage, giving you the freedom to build flat, indoor, outdoor stages for every type of show, fashion, theater, convention, sports and film, even the demands of rock touring.
Outdoor & indoor event stage Standard decks are 3' x 3',4' x 4',1m x 1m, and can be combined in any configuration with risers of varying heights. Hard-wearing carpet surface and Industrial material reduce noise and prevent slipping. Add stage accessories such as stairs, guardrails,and skirting to finish your custom stage. With RK smart staging, the possibilities are endless.
1. Easiest system to assemble and dismantle
2. Supports heavy weights
3. Lightweight and compact for transport
4. Collapsible for easy storage
5. Suitable for indoor and outdoor use
6. Endless configurations
7. Full range of accessories available

outdoor & indoor event stage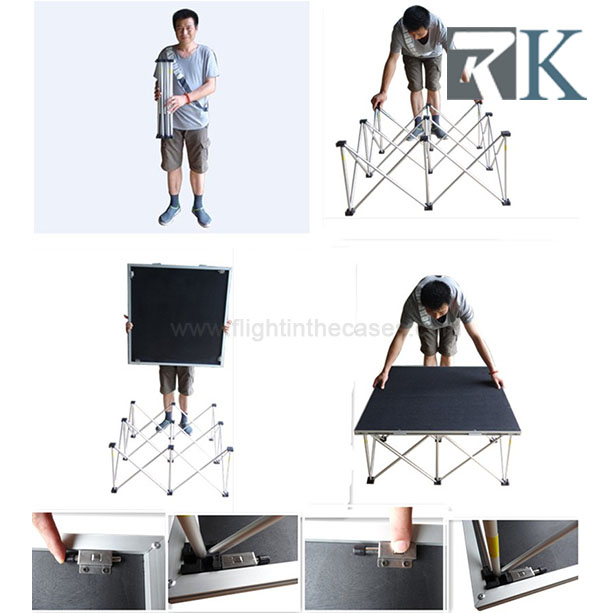 outdoor & indoor event stage




outdoor & indoor event stage