RK Aluminum portable stage with modular structure
RK stage aluminum portable stage can be designed for any size. Aluminum stage has wide range of applications, like Events, performances, party, catwalk show, concert, exhibition and convention, hotel, outdoor activities, etc.
Aluminum portable stage is mainly composed of stage platform deck +adjustable leg+stage brace+adjustable base+stair, Stage guardrail/ Step guardrail / Stage skirt are at your optional.
Aluminum portable stage has stage platform with different sizes: 1*1m or 1.22*1.22m or 1*2m or 1.22*2.44m(L*W) which can be designed as various shape: rectangle, square, triangle and round. Therefore, aluminum portable stage create different kinds of visual effect, different life.
1. Large bearing capacity
2. Easy to install in minutes.
3.With adjustable height, create various visual effect
4. Durable & attractive appearance
5.Has Extensive usage, for indoor &outdoor use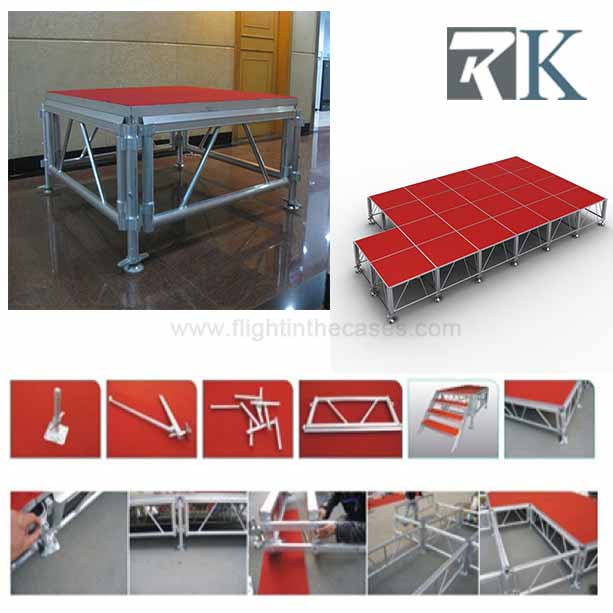 aluminum portable stage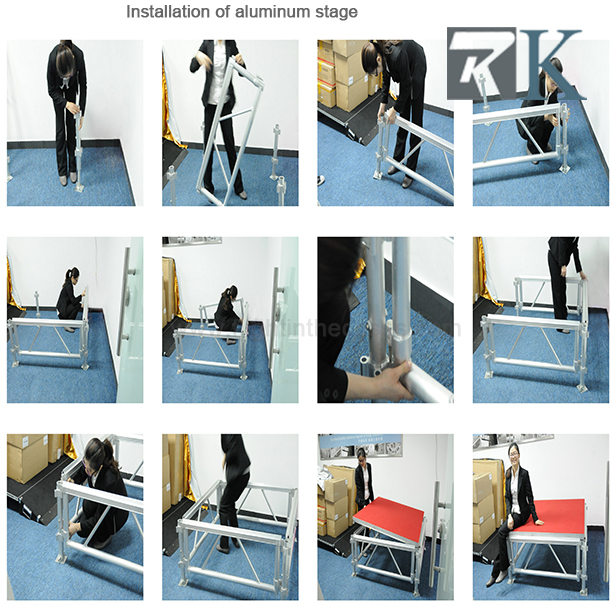 aluminum portable stage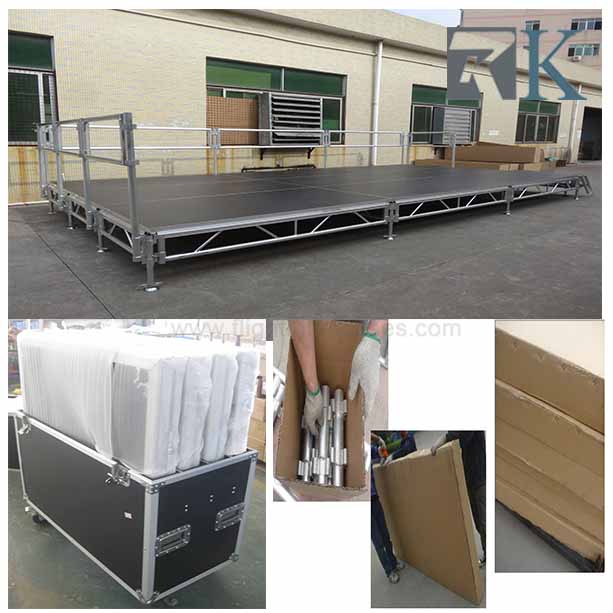 aluminum portable stage