Non-slip material portable stage platform
Portable stage is mainly consists of stage platform and adjustable leg, stair+handrail at your optional. Portable stage has wide range of applications, like Events, performances, party, catwalk show, concert, exhibition and convention, hotel, outdoor activities, etc.
The material of Portable stage you can choose carpet,organic glass or non-slip pedals accord to your needs, Stage load capacity is more 850kg/sq.m .
Portable stage has stage platform in different sizes: 1*1m, 1*2m , 4*4ft, 4*8ft. With cardan base, the adjustable Legs range 30-50cm to 120-220cm in different height. Therefore, portable stage create different kinds of visual effect, different life.
1. Has large load capacity:850kg
2. Steady and strong construction.
3. Portable, easy to transport
4. With module platform, can be easy to install in minutes.
5.With different kinds of height, create various visual effect
6. Has Extensive usage, for indoor &outdoor use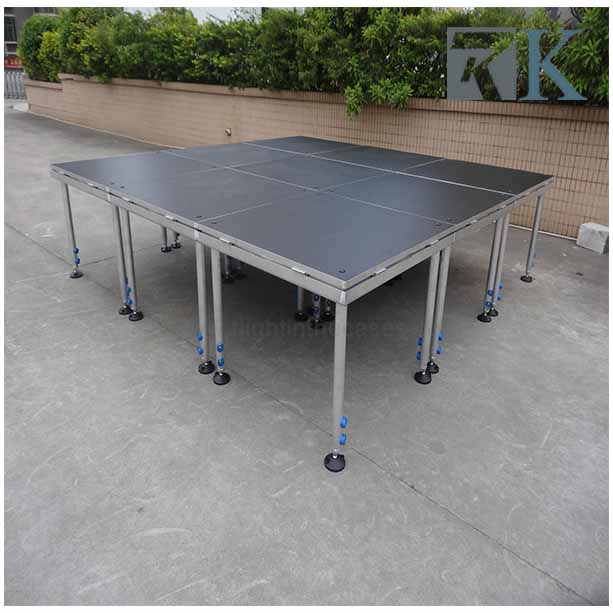 portable stage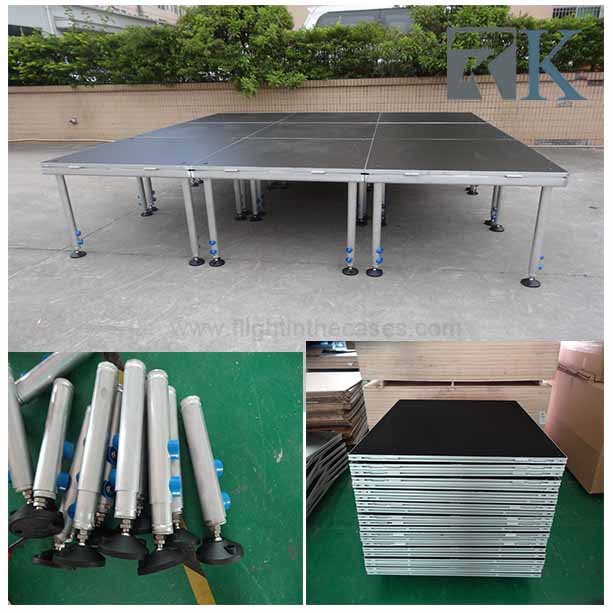 portable stage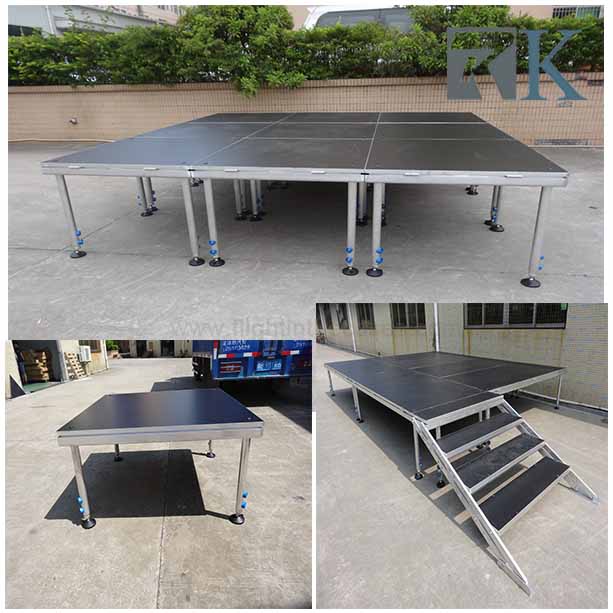 portable stage