RK portable rack case brings much convenience to you!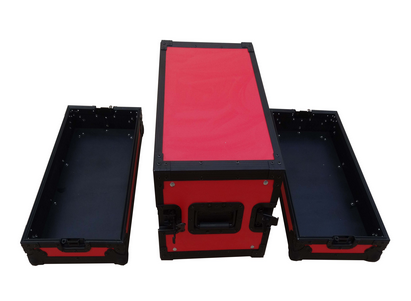 The RK rack case is a popular solution designed for clients that hold their instruments with portability. And its attractive point is along with table and drawer. It brings much convenience to users to place or display their products.
2. Durable plywood with solid wood
4. High quality hardware fittings
5. Double angle aluminum extrusion,aluminum tongues and grooves
6. Custom cases are accepted
7. Both Covers have drop down legs can be used as tables.
8. 3 inch ,3.5 inch or 4 inch wheel are available
Rack case is one of the main products of Rack in the Case ltd. From the simple rack case to the hard-core shock mount, whether amp rack case, ata combo rack, effect rack case, slant rack case or shock mount amp rack case, we have the case to suit your quality and capacity needs. We will gladly custom build a case to fit your transport needs.
If you're looking for portable rack case you can depend on, you've come to the right place.