DJ flight case with laptop tray for Numark NS6 road case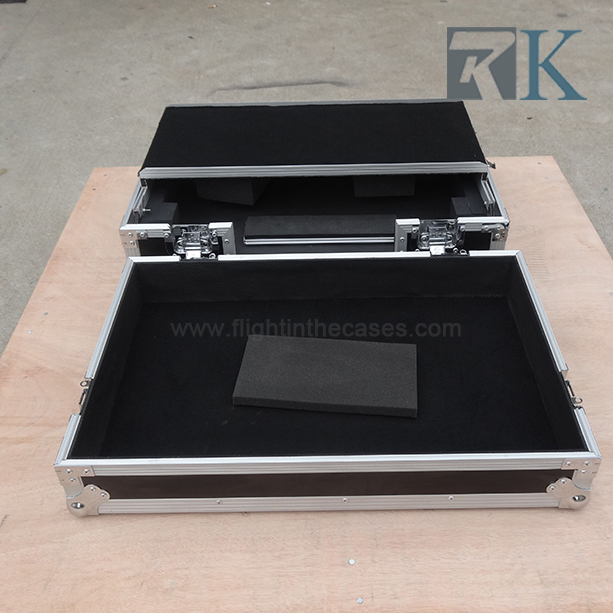 This Numark NS6 road case is fit for one Numark NS6 with laptop tray, with rubber and low-profile wheels. All our cases are kept in super quality with high quality materials,
including 9mm-12mm fireproof plywood, aluminum frames on all edges, indestructible steel ball-corners to protect case corners, and foam lined inside to keep away from damage
of shocks in transportation.
We are professional on flight cases manufacture since we have been running flight cases business for tens of years. Our production line is advanced and our after-sale service is the best.
We won't let you down only if you choose us! Let us see more details about out new products:
1.Pack with one Numark NS6
2.Made within 9mm black fireproof plywood
3.Hardware: 4 latched ,2 handles, with laptop table tray and rubber feet ,low-profile wheels
5.Packing size : 52*80*30cm
7.Packing: Cartons/ Bubble Bags/ Protective Film