RK Road Case 2U 18" or 19" support customize rack case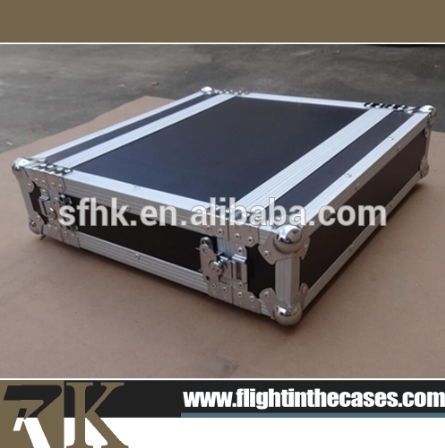 This customize rack case is for 2U,19" body depth AMP. All our cases are kept in super quality with high quality materials, including 9mm-12mm fireproof plywood,
aluminum frames on all edges, indestructible steel ball-corners to protect case corners, and foam lined inside to get avoid of damagemet in trasportation.
With Professional R&D team and sales team and after-sale team, we are one of the best flight case manufacturers and designers in China. Customers are satidfied with
our porducts because of the good quality and proper price.
Let's see more about our products:
1.9mm Black fireproof plywood
2.4 latches, 2 handles with rubber feet and other hardware
3.Packing dimensions: 487* 468* 95mm
5.Packing: Cartons/ Bubble Bags/ Protective Film