Universal 40/42 inch Double Plasma and LCD Screen Flight Case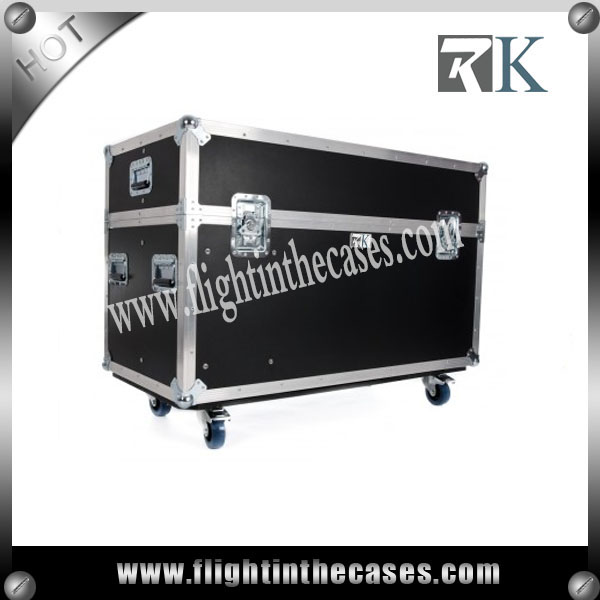 This Plasma/LED screen case is built using Penn Hardware and Extrusions, and has been built by our group to out last and out perform
anything else on the market.Round rolls are designed for the convenience of tools'moveing and plasma/LED screen for the fabulous
looking of the case.RK has been designing flight case for more than 10 years and has become a professional manufacturer in China.
Customers are satisfied with our products because of the good quality and service.You will find that we are your best choice only if
you establih business cooperation with us.
* 9mm Plywood with black scratch resistant laminate.
* Lift-off lid with 4 large Penn butterfly latches. (MOL)
* Adjustable internal foam system can fit 2 screens with dimensions ranging from W800-1085mm, D-130mm, H-690mm (max)
* Supplied with four heavy duty Penn castors (2 braked).
* All extrusions and hardware are good quality materials, to make sure the security of equipments when pushing the flight case.