Exhibition backdrop pipe and drape used for sale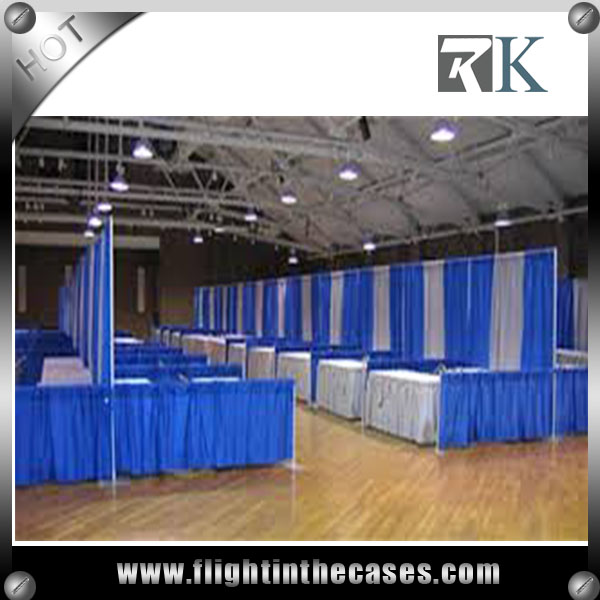 One of the greatest benefits Exhibition backdrop pipe and drape offers is portability. Portable display booths can be really helpful.
With the assembly process being one of the better systems available, this unit can be packed up and moved off to another area quickly.
This can be very helpful for a stage production, where multiple stage sets need to be moved and set up. Typical display booths do not
offer portability, and the process of assembling and breaking down these merchandise can be rather arduous. This trade show display
can be packed up and set up in a timely manner saving precious time. Please note that this feature is offered at no extra cost. Other
display booths or rentals with portability are normally much more expensive.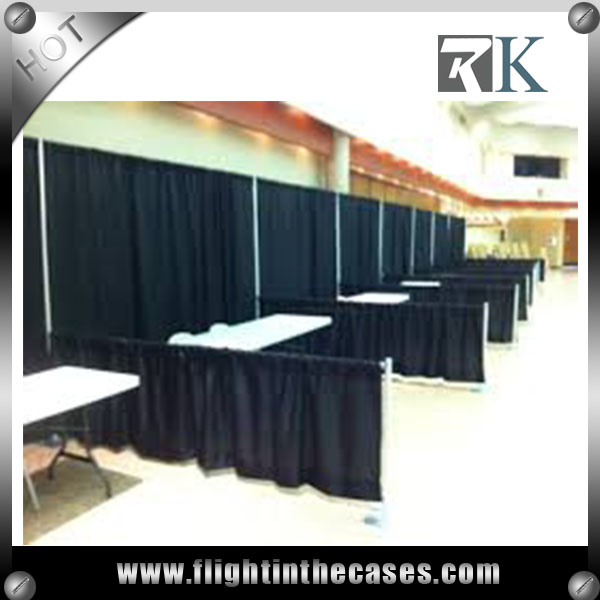 The exhibition backdrop pipe and drape comes in multiple colors. Blue, black, white, and burgundy are the offered colors that all
coordinate with multiple settings. All of the colors are priced the same. This backdrop booth can be used at a media event, wedding,
or stage production. The sidewalls create an enclosed space that is perfect for engaging customers.
Welcome to contact our RK for any requirements!