Pedaltrain TERRA Pedal Board + Flight Case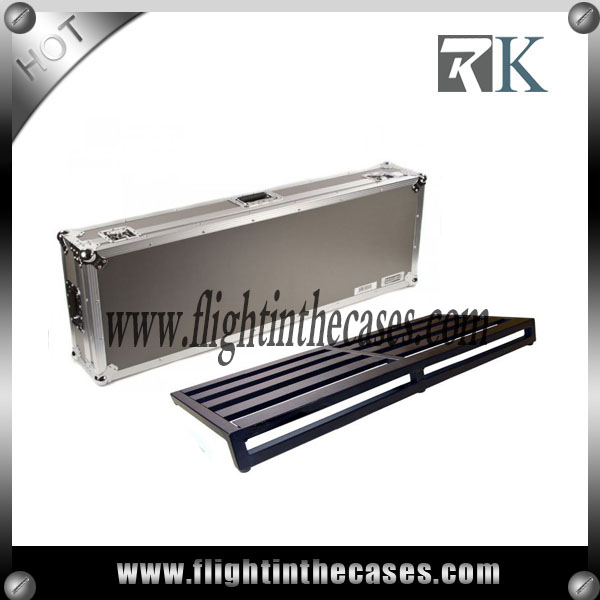 The Pedaltrain Grande is the largest pedal board flight case that Pedaltrain produce. This lightweight board is capable of holding a
wide range of effect pedals required by professional guitarists. Included brackets allow mounting of a power supply underneath the
frame to decrease clutter and help keep you organised. More space under the Pedaltrain Grande allows for larger power units.
Constructed from lightweight aluminium the Pedaltrain Pro is an easily portable piece of equipment with a strong build quality,
ensuring durability and longevity.
This lightweight flight case provides a strong, secure, storage and transportation solution for your Pedaltrain Grande. Chrome plated
steel and heavy duty aluminium hardware with full recessed latches and handles provide high levels of durability. Convenient wheels and
laminate/plywood constructed panels ensure this flight case light and portable. The padded interior also includes plenty of storage space
for accessories and extra equipment.
-Aircraft grade aluminum frame
-Unique, open frame design allows cables to be routed easily
-Pedals can be added, removed or re-arranged quickly and easily
-Solid, secure, high quality flight case
-Includes: Power supply mounting brackets, Hook-and-loop with adhesive backing, Zip ties.