DJ Skills - What Type of Flight Cases?
As a professional DJ,you have to move equipmentespecially decks and mixer on occasions. The best protect way is using special-built
flight cases
.
Flight cases are heavy-duty boxes which are tailor made for each piece of kit.For example, you can buy a 19" mixer flight case for 19" mixer. Each case is lined with thick rubber foam which protect equipment during transit. They will lengthening lifetime of your equipment.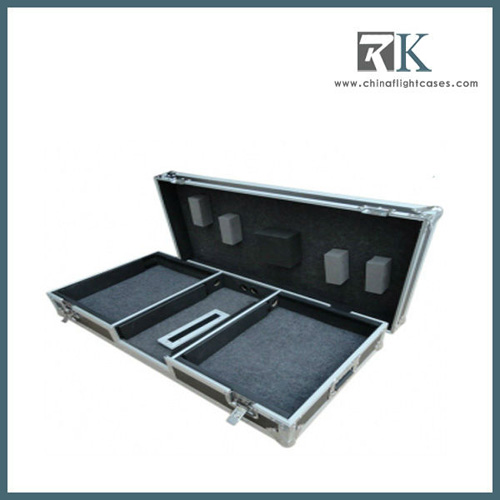 Flight Cases
Two main points when selecting
flight cases
:
1、Quality is more important - this is simple products so that quality is various.
For DJ equipment ,we suggest as best quality as you can afford,since it pays off in the long term. If low budget,you should avoid the plastic ones,and buy a plywood case at least.
2、Indivisual DJ Coffin
Enable to move decks with all the audio cables & laptop.It's not only convenient to save time but also preserve life of joints on deck and mixers. However not every DJ can use a coffin well, as they are long size and heavy weight.
Tips: Install a trolley & wheels would be easy transportation.
RK Flight Cases