New Product!! Model White RK2T62VCI380W DIY Flight Case
Material: Plywood/Aluminum/ABS
Accessories: Hardware/Alumunium/Foam
Dimensions: Depend on Customer
Usage: Musical&electronic medical instrument
Color: Black/Cumtomized
Covering: Fabricated
Feature: Heavy duty & Dual
Fire-proof & Water-proof:Yes
Heavy duty:Yes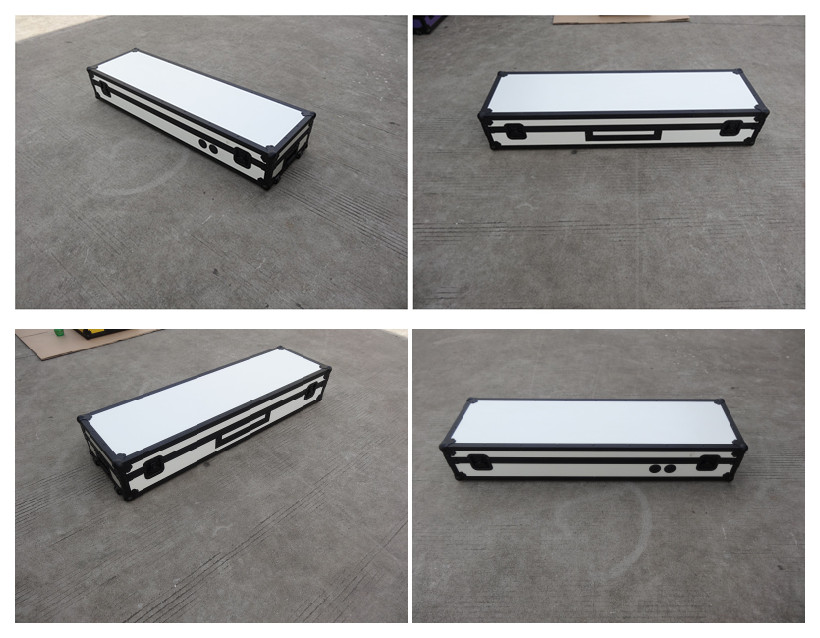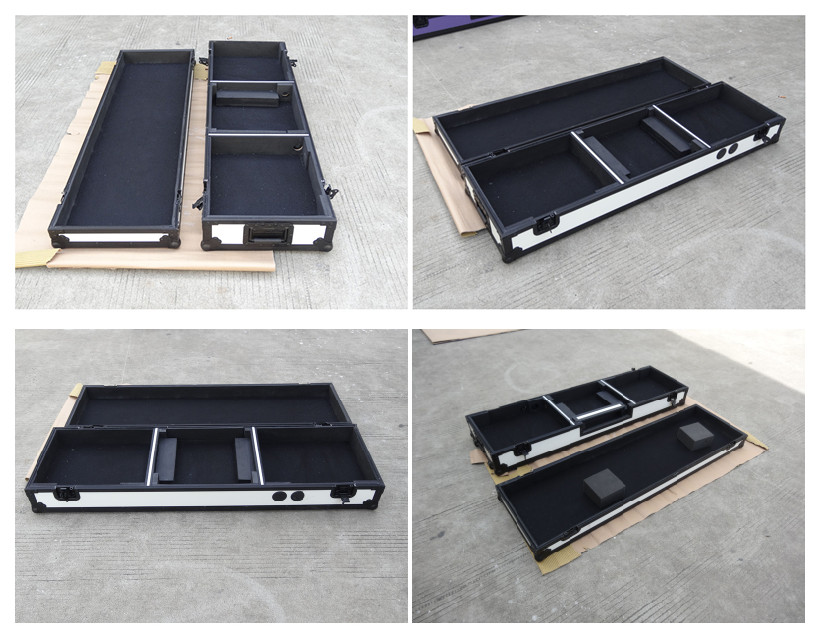 Main profile
1.Rack Cases--Amplifier/Effect U Rack Cases
2U-22U Rack Cases--Staight/Slant Rack Board--With Caster Board--Shock-Proof--

2.Plasma TV Cases--LCD/LED TV Panel Cases
24 inch-72 inch LCD/LED TV Panel--One in 2/3/10 pcs with Heavy Duty Caster

3.Utility Trunk Cases--Storage/Exhibition/Trade Show/Transportion Flight Cases
--Trunk Cases--Trade Show Cases--Multi Utility Trunk Cases-

4.Used DJ Cases--DJ Mixer/CDJ/Turntable Cases & DJ Coffin
--One Mixer/Turntable/2CDJ+DJM Cases/DJ Work Station--

5. Stage Lighting & Speaker Cases--Speakers/Moving Head&Mirror Ball Lighting
--Case in one/two/four speakers & Case in one/two/four or more Stage Lighting--

6. Musical Instrument Case--Guitar/Board/Keyboard Flight Cases/Road Cases
--Electronic & Classical Guitar/61-88 Keyboard--

7. Others RK Flight Cases--Drawer Cases/ Costume Cases/Sport Cases
--Flight cases or road case will follow customer's opinion--

8.ABS/Aluminum Instrument Cases
--ABS & Aluminum Flight cases are lighter to carry--

Company Information

We are professional in manufacturing and marketing flight cases, stage systems,
pipes and drapes, and truss facilities. Established in 2001, Shenzhen Smile Technology
Co., Ltd. is a leading manufacturer of flight case, custom road case, rack cases, portable stages, lighting trusses, adjustable uprights, trade show equipment,
audio visual backdrops and material handling dollies in the industry.

If you are interested in it, feel free to contact us!