RK Customized Sofa Road Case for sale
Road case/flight case is a shipping container specifically built to protect musical instruments, motion picture equipment, audio and lighting production equipment, properties, or other sensitive equipment when it must be moved between locations, or frequently thrown around by airport baggage-handling personnel.
While sofa road case, actually it also a case, but it can be used by furniture. Portable is one of the character of sofa road case. It is only just a flight case with wheel when it all folded, easy to transported and stored. When you open it up, wow, a fine and elegant sofa came up.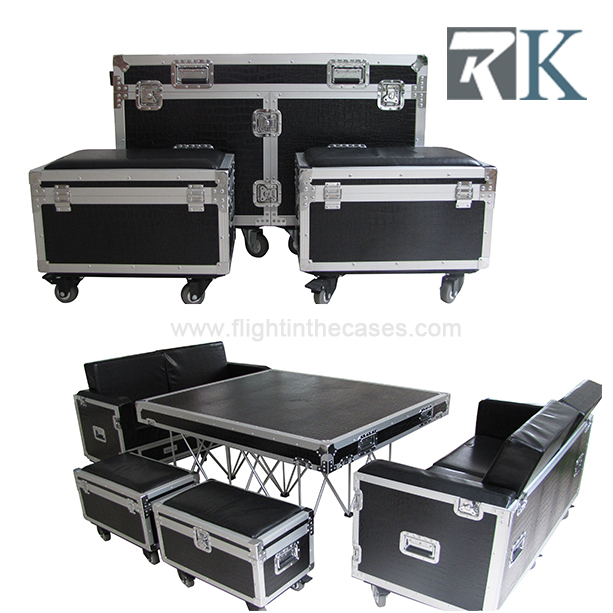 Another one is storage, For sofa road case, you can put things in the drawer for convenience. Storage space in the small seat too. It can completely satisfy your need on the road, classic black brings you more elegance and grace, hot red brings you vigor and passion.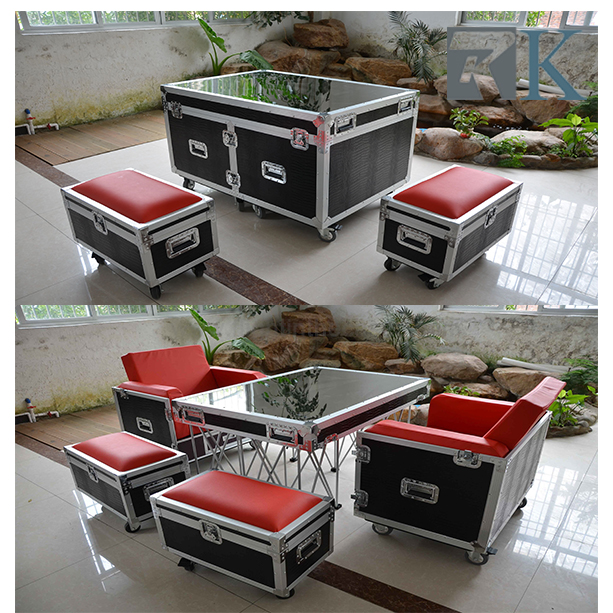 When you reading here, interesting? This is versatile road case, why not have one?