DESCRIPTION
Details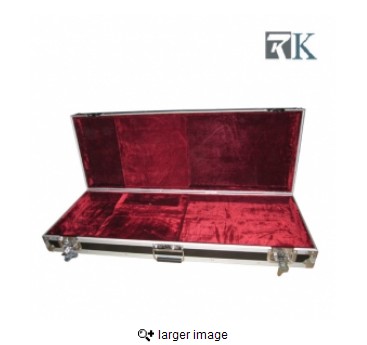 Guitar Cases
- Pro Electronic Guitar Case Fits Fender Startocaster

Product Details:

The pro electronic guitar case is rugged and strong, with ridges to keep the case from sliding. These
flight cases
also feature a thick double polystyrene interior cradle for the best protection. The dense interior helps protect the instrument from rigorous movement. The new cases also feature a comfortable rubber handle for portability that's easy on the hands.
Road Cases
are for players who want safety, style and comfort when they travel with their instruments. All RK
rack cases
are sold at quick time and factory price. You can't miss it!

Features of this
flight case
:

* Beefy, Stackable Corners
* Double Anchor Industrial Rivets
* Industrial Grade Latches
* Industrial Grade Handle
* Industrial Grade Rubber Feet
* Tongue and Groove Locking Fit
* ATA 300 style
* High Quality
* Fast Delivery

Color: Black

If you need other colors or design of
road case
, we can also produce it for you.
Guitar Cases

RKGC01

Flight Case

Specifications:

Shipping Dimension W x H x D

Product Dimension W x H x D

Weight

39.7" x 7.4" x 17.5"

43.1" X 6.6" X 16.8"

21.6lbs

101cmx19cmx44.5cm

109.5cmx17cmx42.5cm

9.8 kg
We can manufacture custom flight case according to your requirements. Welcome to call for price and inquire more details!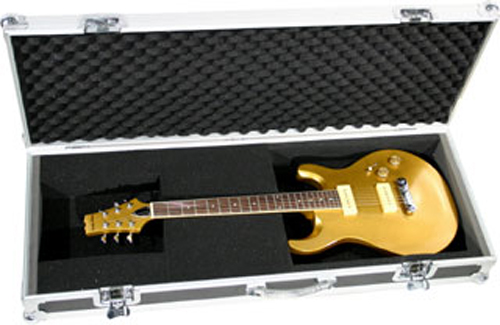 RK Guitar Case
To top