DESCRIPTION
Details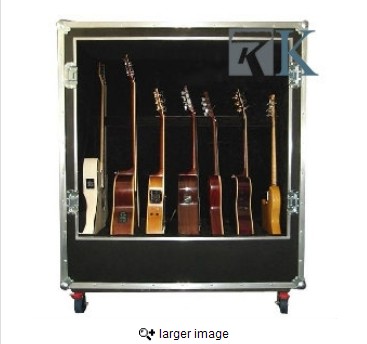 Guitar Cases
- Deluxe Guitar Case Holds 7 Guitars

Product Details:

This rugged,
deluxe guitar case
features a smart design that allows you to carry 7 guitars in one case. Rugged
Rack Case
features such as beefy, stackable ball corners, double anchor industrial rivets, recessed industrial grade latches, a spring loaded handle, and premium 3/8" vinyl laminated plywood construction, and tongue and groove locking fit seal the deal. All RK
road cases
are sold at quick time and factory price. You can't miss it!

Features of this
flight case
:

* Beefy, Stackable Corners
* Double Anchor Industrial Rivets
* Industrial Grade Latches
* Industrial Grade Handle
* Industrial Grade Rubber Feet
* Tongue and Groove Locking Fit
* ATA 300 style
* High Quality
* Fast Delivery

Color: Black

If you need other colors or design of
road case
, we can also produce it for you.
Guitar Cases

RK7GTRC

Flight Case

Specifications:

Shipping Dimension W x H x D

Product Dimension W x H x D

Weight

58.4"x44.2"x22.9"

56.5"x42.24"x20.9"

264lbs

148.4cmx112.3cmx58.1cm

143.4cmx107.3cmx53.1cm

120kg
We can manufacture custom flight case according to your requirements. Welcome to call for price and inquire more details!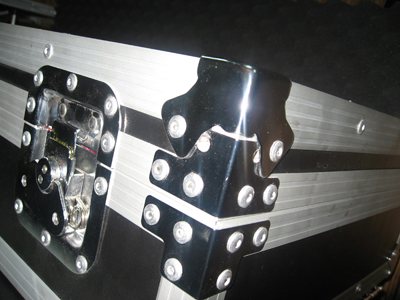 Pretty and Practical Recessed Latch
To top