RK Manufacture New Design Lifting Flight Case
Recently, RK factory produce a new type of
lifting case
that can hold a 60-in TV and support the lifting system. This new design is convenient for you to list the TV with the use of the remote control after opening the lid.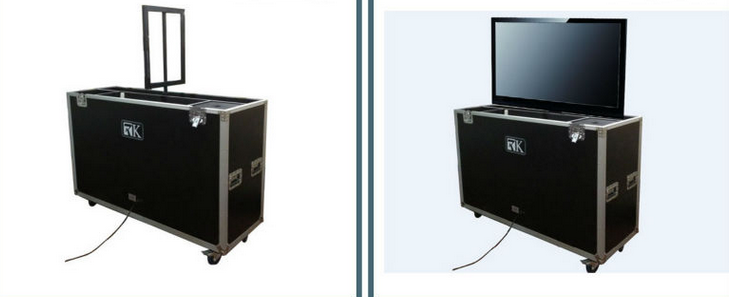 It is very great for some exhibitors to store and show their products displays at trade market. The RK
Mixer Case
made with thicker plywood and aluminum edging box paste shockproof cotton, all-round protection in transit on TV and its accessories,floor to install sturdy casters. It is the best choice for outdoor needs.
This new case will help you to catch people's attention and finally win the trade show. Therefore, it's fairly easy to share your brand and products to your potential customers with this
flight case
.