19 Inch Shockmount Rack Case with Beautiful Outlooking
Rack Storage Drawers, Effect Racks, Amp Racks, Slant Racks and Shock Mount& Double Racks are our 5 main product category of
rack case
. However, today I would like to introduce you one of them, our hot-sale ABS 19 Inch Shockmount Rack Case with Rack Rails.

19 Inch Shockmount Rack Case
It is made from tough ABS plastic material with front and rear fixing rails and doors, together with all the necessary screws. ABS material is an obvious choice when you're specifying enclosures for electronics equipment. Its strength and resistance to chemicals make it perfect for most applications. We use strong hardwares to make this case, which include steel ball corners, recessed catches and handles. And Their smart design includes handles that are manufactured as vertical extrusions. They can be cut to any length so it makes customization faster. It is well worth considering for protecting your equipment from accidental or malicious damage with their lightweight, low cost and strong construction. So it would be definitely best choice for your to purchase one back home.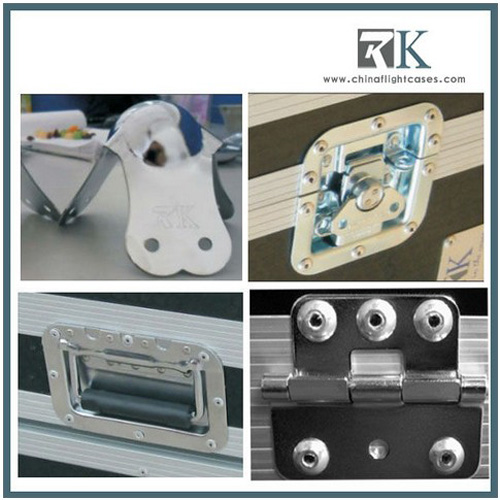 Rack Case Hardware
Other type of rack cases are also recommended for other applications where your equipment is heavy or sensitive to shock or vibration. Of course, custom cases or
rack case hardware
accessories you also can choose from. Welcome to read our product news for more info what you want.