DESCRIPTION
Details
A. 1.22*2.44 Non-slip stage with height 0.6m-0.8m-1m ONLY 62USD/sqm
B. 1.22*2.44 Non-slip stage with height 1m-1.3m-1.5m ONLY 65USD/sqm
Fast delivery with raw material stock!! (Valid time: 30th, January 2016)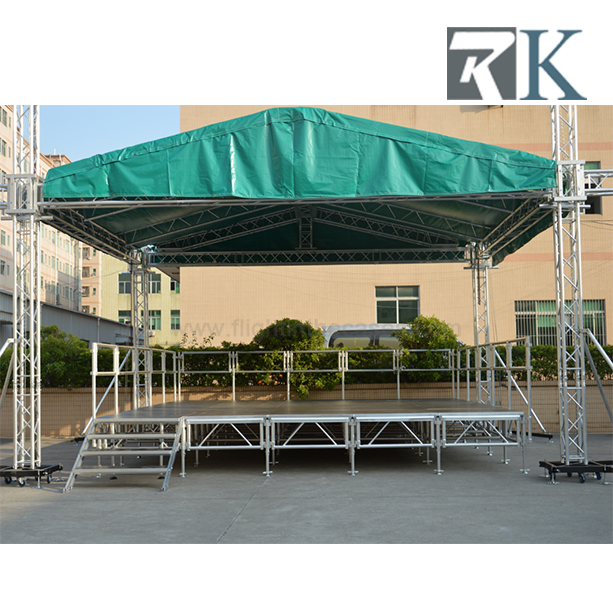 Aluminum stage Features :
1. Beautiful outline, environmental protected, energy saving
2. Carefully design, easy to install,remove
3. Good loading capacity,Convenient transportation,Smooth running, reduce vibration
4. Adjustable Legs,it is movable stage
5. Designed for indoor and outdoor use:such as events, parties,concerts, model shows, fashion
Our RK factory with 17 years experience on the road to be a professional manufacturer and wholesaler ,doing different event items to satisfied the demand of world-wide event market.As these are type which enjoy fast sale, if you require some additional features please feel free to get in touch with our sales team.We have our own design team that can be design what you need to show ,RK will give your stage a professional look.
Contact us for more Surprised!!!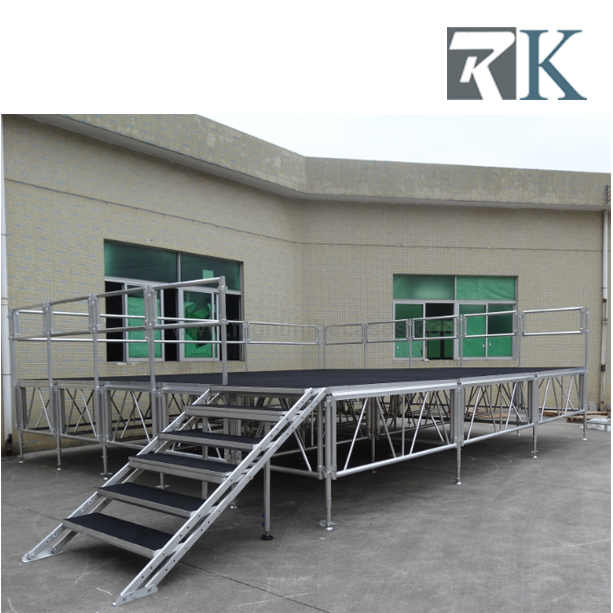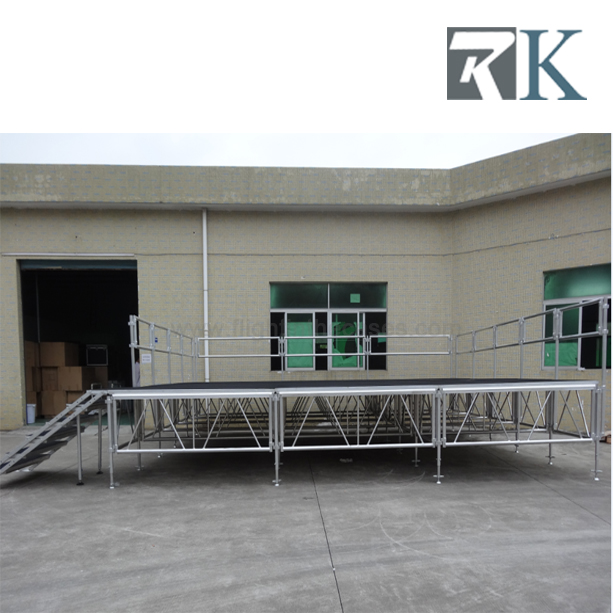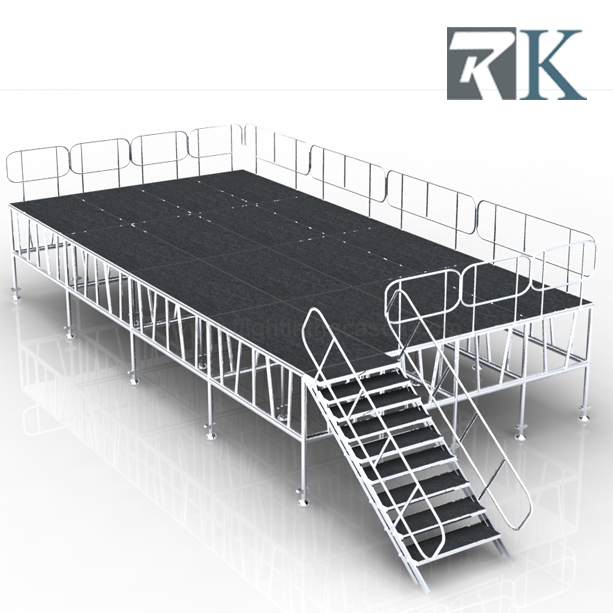 To top