Snug Fit for Mini Mixers!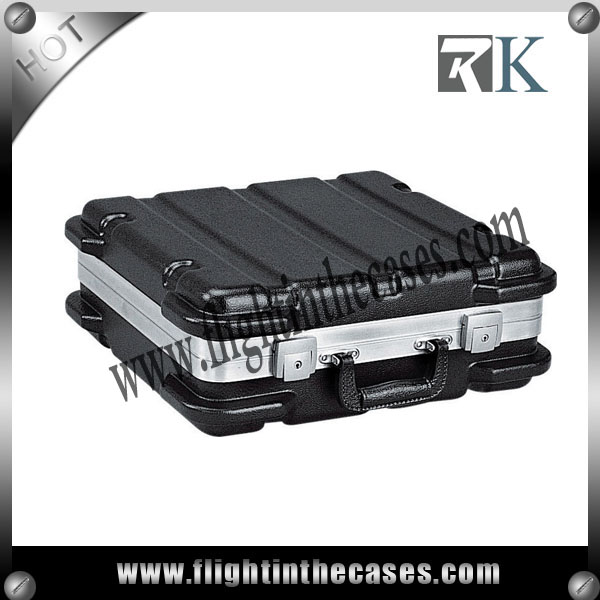 Trust RK to safely transport your mixer! Traveling with a mixer is a risky proposition, as the mixer is the heart of any good live
sound or recording rig. By building mixer cases from the best materials available RK ensures that their flight case protect your gear better
than anyone else. This mixer flight case is fully warranted for the life of the case giving you peace of mind when traveling with your gear.
Once you get where you're going, just pop the top, plug in some power, and start mixing with RK's mixer case.
this universal mini mixer case provides a unique snug fit for all smaller mini mixers and small electronics. A heavy-duty polyethylene diced
foam interior can be "picked and pulled" to create a snug custom fit for delicate electronics.Flight case is lockable.
-Heavy-duty polyethylene diced foam interior
-Meets ATA-300 CAT 1 specs