RK Keyboard Case with exclusive Z-lock foam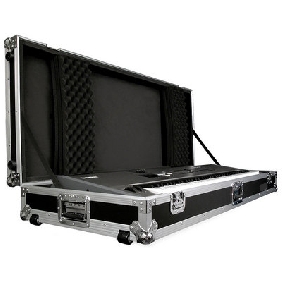 Our RK
Keyboard Case
features the exclusive z-lock foam system that allows you to customize the inner length,width and height of your road case.
Foam movable pads to adjust for perfect fit:
Once the keyboard is inside, it will be properly secured and you have absolutely no doubt that there is nothing including falling off a truck that would ever damage the board, it's that well constructed. If you often move around, and need the absolute best protection for your keyboard, this one is what you need.
These
keyboard cases
are great for transporting valuables on the job site or carrying them from one place to another.It really provides great protection for your keybord. With attractive appearance, you deserve it!