Happy Lunchtime of RK's Staff in Buffet Party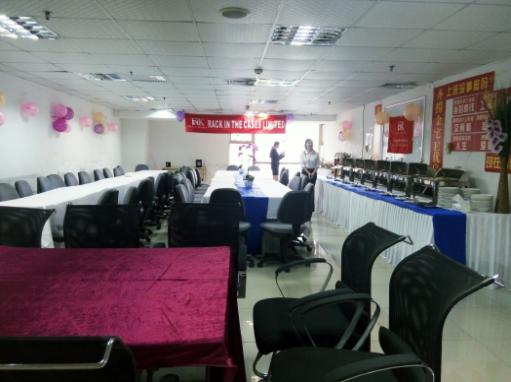 RK's Buffet Lunchtime
On the afternoon of Nov. 16th, all staff of Rack In The Case Ltd. attended in the buffet activity hold by the company. This lunch party was held in the dinning room of RK's company, supported by SZ royal international scene catering co., LTD. This was a small lunch party began at 12:05 and lasted about one hour. We can see in the pictures all the RK members had a good lunch time. They were laughing, talking and eating, for the delicious staple food and dessert, such as the Hong Kong style deep well roast duck, Cantonese Fried shrimp, Hunan peasant dishes of meat, Seasonal vegetables, especially the Japanese tempura Fried shrimp, Black Pepper Beef Braised Spaghetti and Qiao Yu style life, got a lot of praise.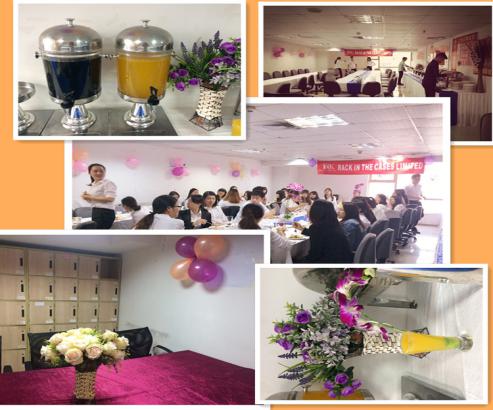 They are enjoying lunch
When the party drawing to close, Manager Lee delivered a short speech to appreciate the hard work of RK staff and inspire the better performance at the end of 2016. We applauded and cheered !

As a several days newcomer of RK, I was impressed by its diligence and kindness. I am very grateful for the chance to be a member of it. And after this buffet activity, the image, as a big family, of RK, was shown to me vividly. Also thanks to the cook and our photographer. Looking forward to a next party and a bright new year !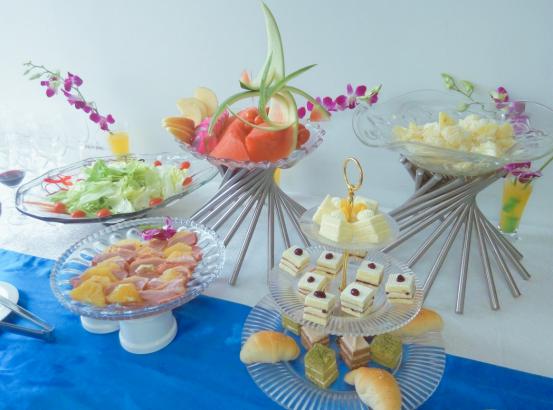 Delicious food of buffet