More Efforts, More Fortunate!
R.k in the Cases Limited is the wholly-owned subsidiary of Blue Giant Group. It runs a professional flight case, stage system and truss facilities in manufacturing and marketing. Today, nearly 50 colleagues have attended the buffet at 12:00 in the World Trade Plaza, 28th floor under the guidance of General Lee. Our colleagues could have more opportunities to relax and exchange with the other departments in the party.

Before the buffet, General Lee said hello and thanked to we colleagues for their supports and cooperation, who hoped that everyone there could enjoy themselves in the buffet.

Then, my colleagues went to the heating table to pick their favorite food, tasting delicious, and enjoy their chatting, red wine, eating crisp and various of fruits, leaving a memorable photos, toast each other, the atmosphere was very pleasant.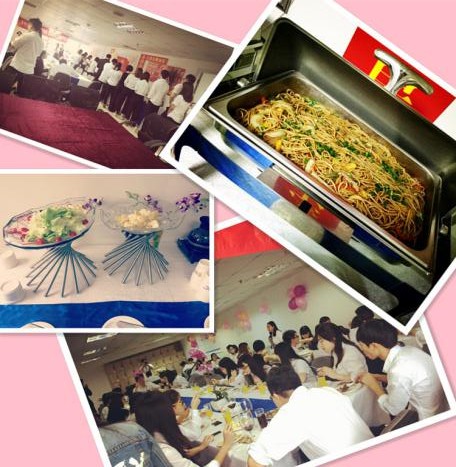 Happy lunchtime
In the later period of time, the company will hold different kinds of parties to provide a peaceful and share platform for a better communication for enhancing the relationship among we colleagues.

Finally, the whole party ended with the harmony and warmth.We work together, hard, common harvest; our goal is more consistence, more confidence, and look forward to R.K's future will be more brilliant and colorful. To R.K!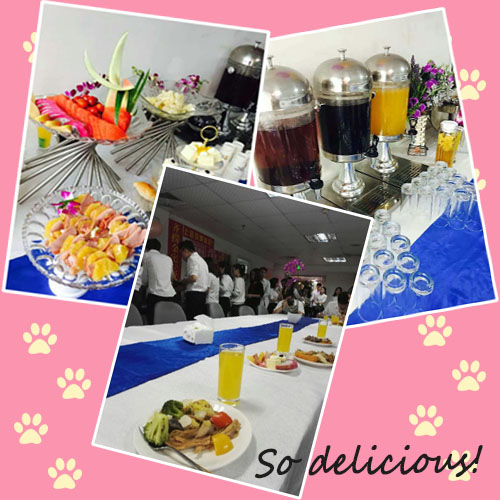 Delicious food of buffet