RK's NEW YEAR Dinner Party was successfully Held on 22nd, Feb.
TO welcome the newly arrival of the 2013 and honor all staffs in the RK family, a lavish dinner party was held last Friday (on 22nd, Feb.). All RK's staffs, including flight case team, portable stage team, truss team, pipe and drape team, bleacher team had attended this special and unique party. Each member had really enjoyed the happy time being together with each other.

Terry Yang, the president of RK, had delivered a wonderful speech at the beginning of the party. Terry had highly approved the achievements all staff in RK achieved in the past year. He also told us a good news that our new production capacity will be expanded, especially the flight case and dance stage. He hoped the New Year will witness the rapid growth of all members and business.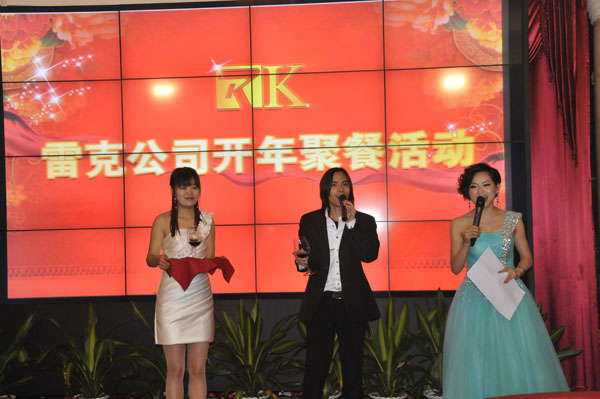 Terry had delivered a special speech for the party
Terry had also showed gratitude to our clients who had supported us in the past years. What's more, we will promote more great deals for all clients. For example, all pipe and drape system buyers can enjoy great discount, or some can have 100 pcs of drapes and curtains free!

During the meeting, all outstanding staffs and management were highly praised and showed great honor, who had devoted greatly for RK in the past year.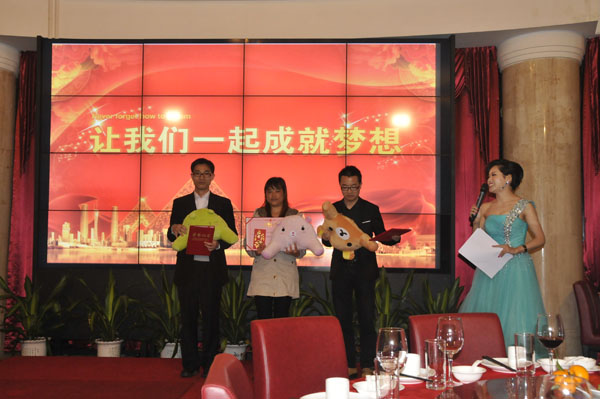 Outstanding Staff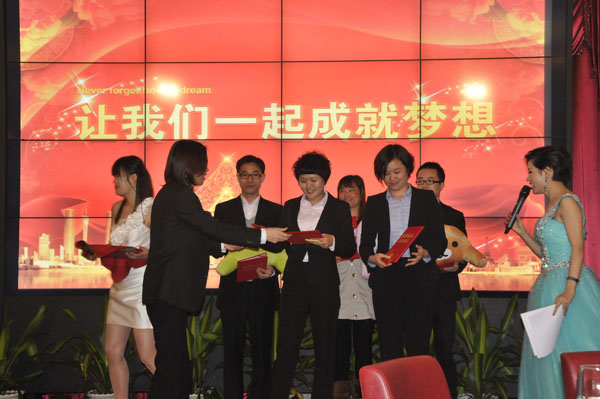 outstanding Supervisors
At the end of the party, some of the teams had showed determination for the year 2013. All participants firmly believed that RK could make much greater achievement under the leadership of Terry and the efforts of all members in the family.

The members from group of truss systerm, portable stage, pipe and drape and bleacher summarized the work in the past year and also showed what kind of difficulties should be overcome in the New Year.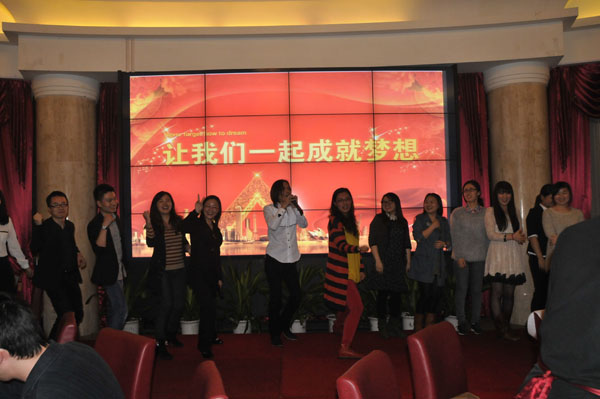 Team of truss, portable stage and pipe and drape
All members in the team of flight case, pipe and drape also summarized what they have achieved in the past and what should be handled in the year.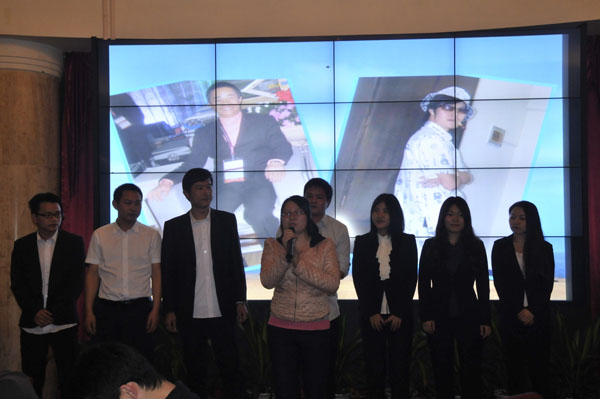 Team of flight cases, pipe and drape
With the joyful music resonating in the air, the lavish dinner party was finished and all members had enjoyed a unique and joyful. Wishing RK could provide much better products and services for all clients around the world in the New Year.