Stackable ABS 19" Rack Flight Case - 8RU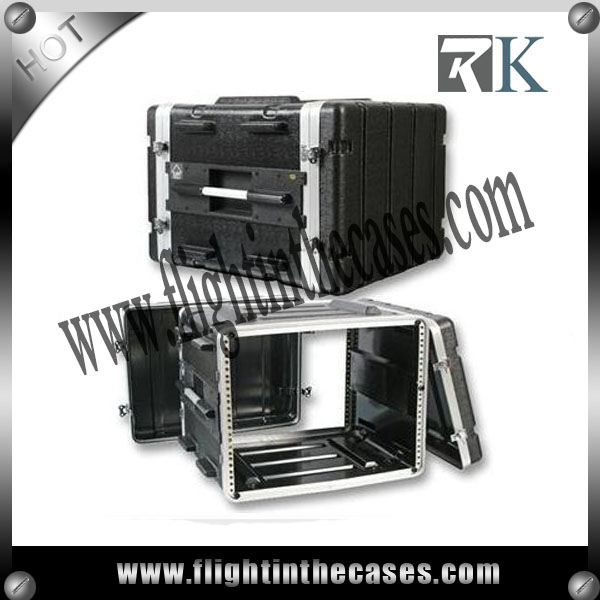 Tough & durable flight case is designed to mount 19" rack equipment such as amplifiers, effects units, signal processing units, CD players etc. This stackable
ABS 19" rack flight case features removable front & back cover with butterfly latches for easy access. Case is designed to be securely stacked onto other MCM
Custom Audio cases with size of 22.75 * 18 * 22.25(L*W*H) inches, 8.65 kg in weight. More spercification about this product are list as follow:
-ABS and aluminium construction
-Integral front and back industry standard 19" rails
-Industrial quality butterfly latches
-Long life, low maintenance, roadproof construction
-Secure stacking design prevents movement
-Fixed round aluminium handle
-16 1/2" internal depth (Without lids) & 22" internal depth with lids
-Gasket sealed lids for maximum protection against the dust and moisture
-Supplied with rack mounting screws
RK has been running flight case business for years and has been on of the best manufactures in China. Our product is good in quality and competitive in price.
Please feel free to contact with us if you are interested.