Spider 8 Drawer Production Flight Case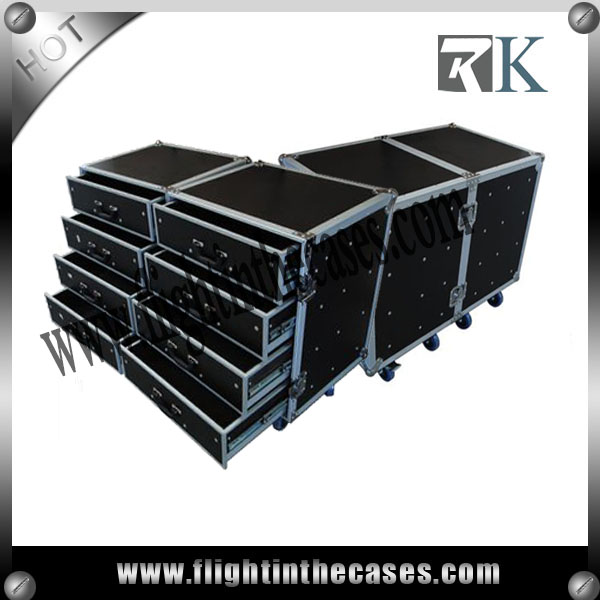 Spider Flight Cases are our own brand of Flight Cases, designed and built exclusively for the flight case warehouse. All Spider flight cases are designed in house and offer the toughest protection for your kit. Around 2000 Spider Flight Cases are in stock at any one time for next day delivery.
This stylish spider drawer flight case is unique and stylish, which can hold a lot of tools and stuff in it. Roll wheels flight case like this is convenient and useful. Drawers are lockable and addable base on your requirement. More details about this products are list as follow:
Technical Details:
-Type: Removable bases
-Material: 9mm Hexa board finish
-Int Dims: w982mm * d500mm * h622mm
-Ext Dims: w1000mm * d600mm * h640mm
-Heavy duty recessed fittings
-4" Castors fitted
-8 Drawers fitted
-Drawer size W515 * D400 * H110mm
As all our products are made in our factory, good quality is garantee. Our price is competitive and our service is good, please land on our web or contact with us if you are interested.