12 Tray Aluminum Rolling Jewelry Cases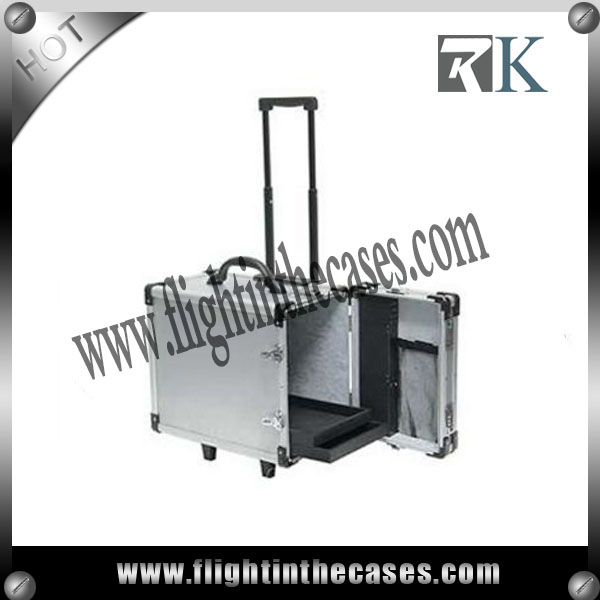 Jewelries are precious and priceless as we all know. It's important to use a rugged and protective case for jewelry when traveling. Here we introduce a stylish
and portability aluminum rolling jewelry case for you.You may take it into consideration if you are a jewelry businessman.
Use our sturdy, lightweight 12 Tray Aluminum Rolling Jewelry Case With Handle to carry jewelry trays. Features include an adjustable pull-out handle, and side
opening doors for easy access to contents inside. This lightweight case is designed to hold 12 1" trays inside of the storage area. Trays and Inserts are sold
separately.For about this aluminum rolling case, please see the features below:
• 16 3/8"L * 9 3/8"W * 13 1/2"H
• Holds up 12 1" Jewelry Trays
• Jewelry Trays Sold Separately
As all the cases are designed and manufactured in our own factory, any requirment from our customers are negotiable. We will do our best to meet your needs as
long as you contact with us. You can also land on our website to choose your favourable flight case for your equipment.