Distinctions Between Moving Head Light Case and Par Can Light
The reason why converts or bars are so amazing with dazzling lights shining so beautiful is because of LED lights of moving head lights and par can lights on the truss around the stage. These two kinds of lights have been played an important role on performance stage of concerts. These lights are fragile and heavy in weight, for which these lights are not easy for transport. Using flight cases for hosting lights are really necessary. Since there are differences between moving head lights and par can lights, cases for these two lights have to be different. Here we introduce some distinctions about these two

lighting cases

in the following.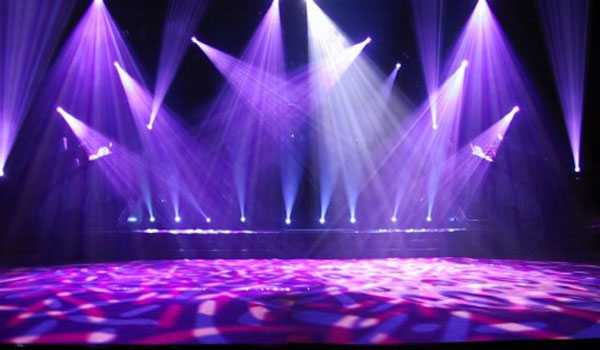 A moving head light is large and and heavy.

Moving head light case

has to be large enough and has the right interior size on the hosting light. Usually, these cases can host on or two lights inside, and has casters on the bottom for easy moving. There must be thick foam inside on the shape of hosting lights. The moving head lights are usually put up side down in side the case. Covers of the cases can be removed for two lights style moving head light case.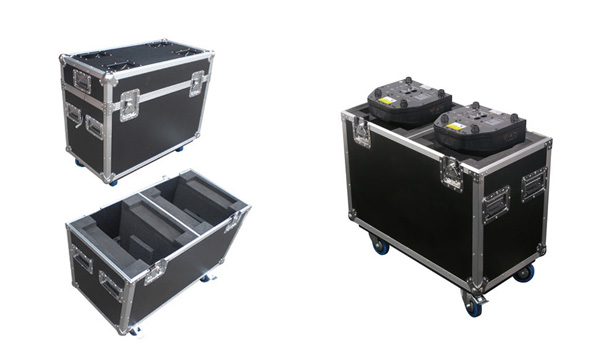 Moving head light case for hosting one light is a little different from two lights style. One light hosting style is smaller but it's more portable. Just like the picture show below, it's open cover style and disassemble side make it easy for putting in and taking out the lights. Butterfly latches are strongly locked when it's closed on transport.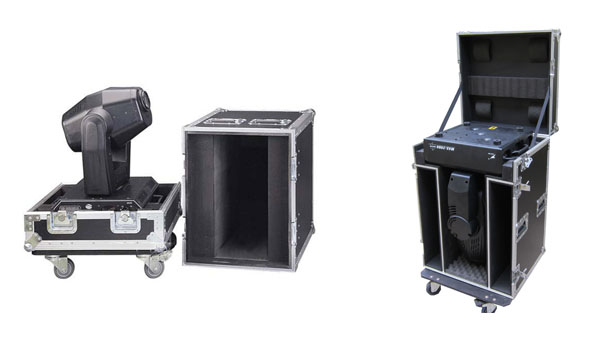 Comparing with moving head light case, a

par can light case

is a little light in weight because the hosting par can lights are not so heavy. Since there are different colors of par can lights on the stage, the number of hosting lights must to be more than the previous lighting case. Par can light flight case for six lights is mostly used in concerts. There are six separative cells for each lights inside the case. Since these lights are linked with wires, measure of anti moisture is necessary on transportation. Using PVC bags is a good way to keep the lights in good condition. There are foam on the base and cover of the case to keep the hosting lights away from damage of shock in transport.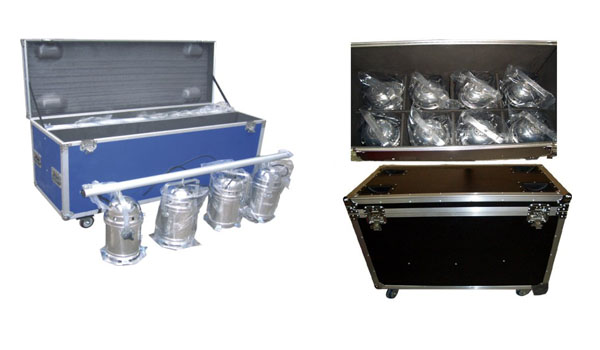 Anyway, Choosing a suitable flight case for hosting LED lights is really necessary, especially on long way transportation. It's would easier to choose and distinguish a lighting case for moving head light case and par can light case after reading this article. Choose a good case for your lights, let them shining beautiful in your life!