Drum Case - Another New Style Musical Instrument Flight Case
A professional band drummer always know how to protect his or her playing instruments and make it sound in the best condition. Just like we mention before, a guitar player would choose a flight case for hosting instrument. Drummers could also choose a suitable

drum case

for hosting drum sets.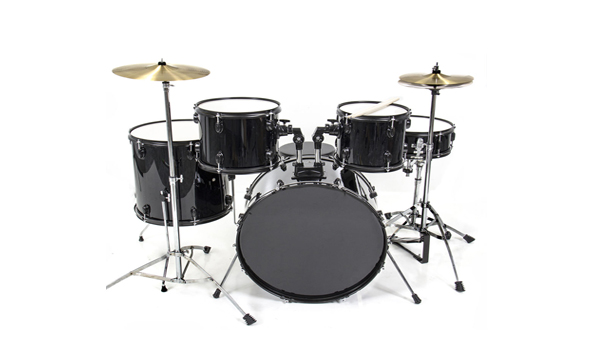 There are so many drums in different sizes in a set, like snare drum, kick drum, cymbal, hit hat, drum pad, step mallet, and so on. Some times there are more when contains source machine and rack stands. Flight cases for a drum set are massive like a wardrobe mostly. There are usually separative cells in different sizes inside the case for hosting drums of different and other parts of drum set. There must be rugged casters on the bottom for such cases for moving. It's like a shelf when it's opened.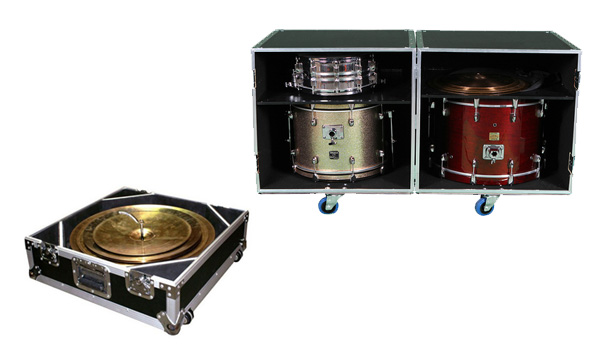 Flight case for drums could be large for host a whole drum set, and could be small for host one part separately. Since these

musical instrument cases

are custom made for the suitable size of the hosting instruments, numbers and sizes of the hosting cells are different from one to another. There are pieces of foam on the wall to keep the hosting drums in good condition on transport.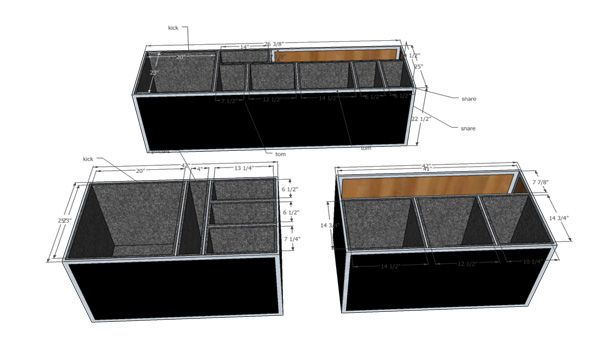 Drum cases are mostly made of hard fireproof plywood and assembled with aluminum alloy hardware. Sizes and and interior structure are custom made on customers' requirement. RK's musical instrument case are made of good quality material and under exquisite craft. To be a good band drummer, just choose a case for your drum set.