Short Brief About Auto Lifting Plasma TV Display Flight Case
Auto lifting TV display rack has been widely used at home or office in our life. This special rack can be go up and down with you TV screen by pressing remote control. It make our life easier on our leisure time. Auto lifting rack combined with

plasma flight case

is another new creative design for us since our TV display are large and easy to brake in transport. Let's see how this special flight case works in the following description.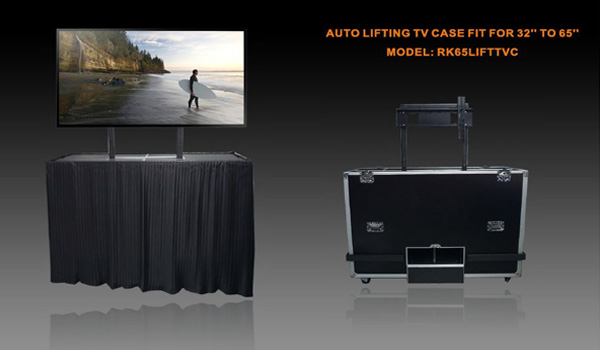 Just like we see in the pictures above, this plasma case is made on the size of you TV display, and insert with thick foam inside on the suitable size. The auto lifting rack is set right in the middle, and the is a hole for wiring of TV display. You can put the lifting rack and the display together inside the case, and also, you can used drape for cover.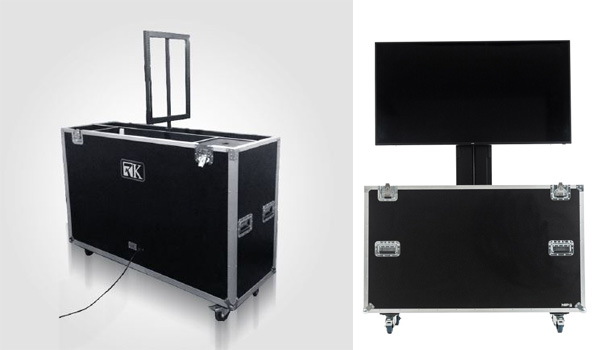 The auto lifting rack is made of tough hard metal, it's strong enough to hold up a large TV screen. This free stretch rack is connect with a elect inductor, it can be controlled on different length by the remote, and even your smart phone. The flight case are easy movable since there are casters in the bottom. You don't have to move a heavy cumbersome combine-unit table for your TV set any more, and the most important is, your TV display would be well protect as long as you can since you have this spacial

plasma case

.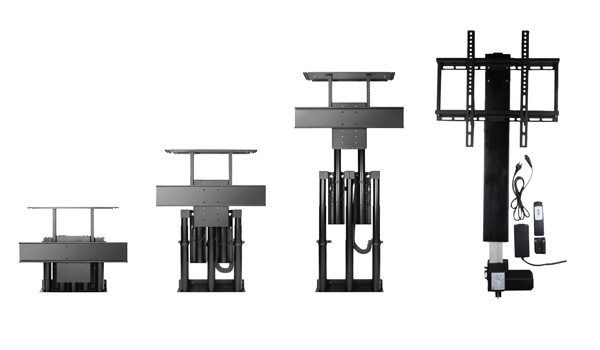 Here we have made a full description about our new designed Auto lifting plasma TV display case. Further more upgrade of our plasma case would be made in the coming years since our manufacture technology is going up fast. This auto lifting plasma display case would be an important part in our home supplies in a few yeas later. Let's take it to our houses.